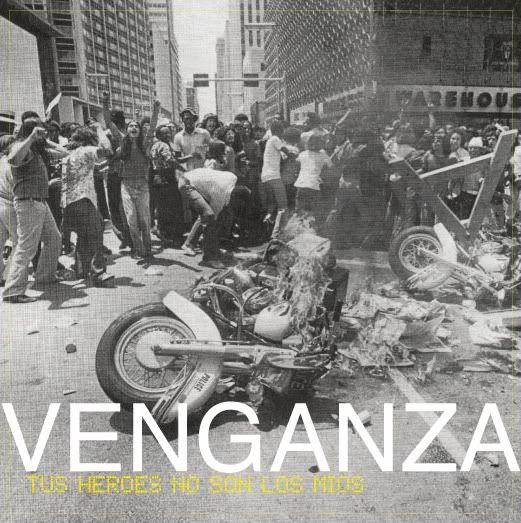 From Anaheim in the heart of Orange County, CA, Venganza play politically and socially-fueled hardcore punk packed with speed and anger with lyrics delivered in Spanish in the same tradition as Los Crudos or Spain's E-150.
1. Ya Basta!
2. Redadas
3. La Plaga
4. Venganza
5. Ladrones
6. Otra Guerra
7. Semillas Del Pueblo
8. Raza Si! Migra No!
9. Despierta
10. No Cambia Nada
11. Mal Educados
12. Golpes Y Gritos